Favorite Way To Watch K-State Football On The Road
Posted by Jolene Roberts on Thursday, September 14, 2023 at 10:08:31 AM
By Jolene Roberts / September 14, 2023
Comment
When it comes to cheering on the Wildcats during an away football game, there are countless ways to make the experience unforgettable. Whether you prefer the comfort of your own home, the thrill of a road trip, the camaraderie of a restaurant/bar, or the electric atmosphere of Aggieville, we've got you covered. Let's find out which way you prefer best!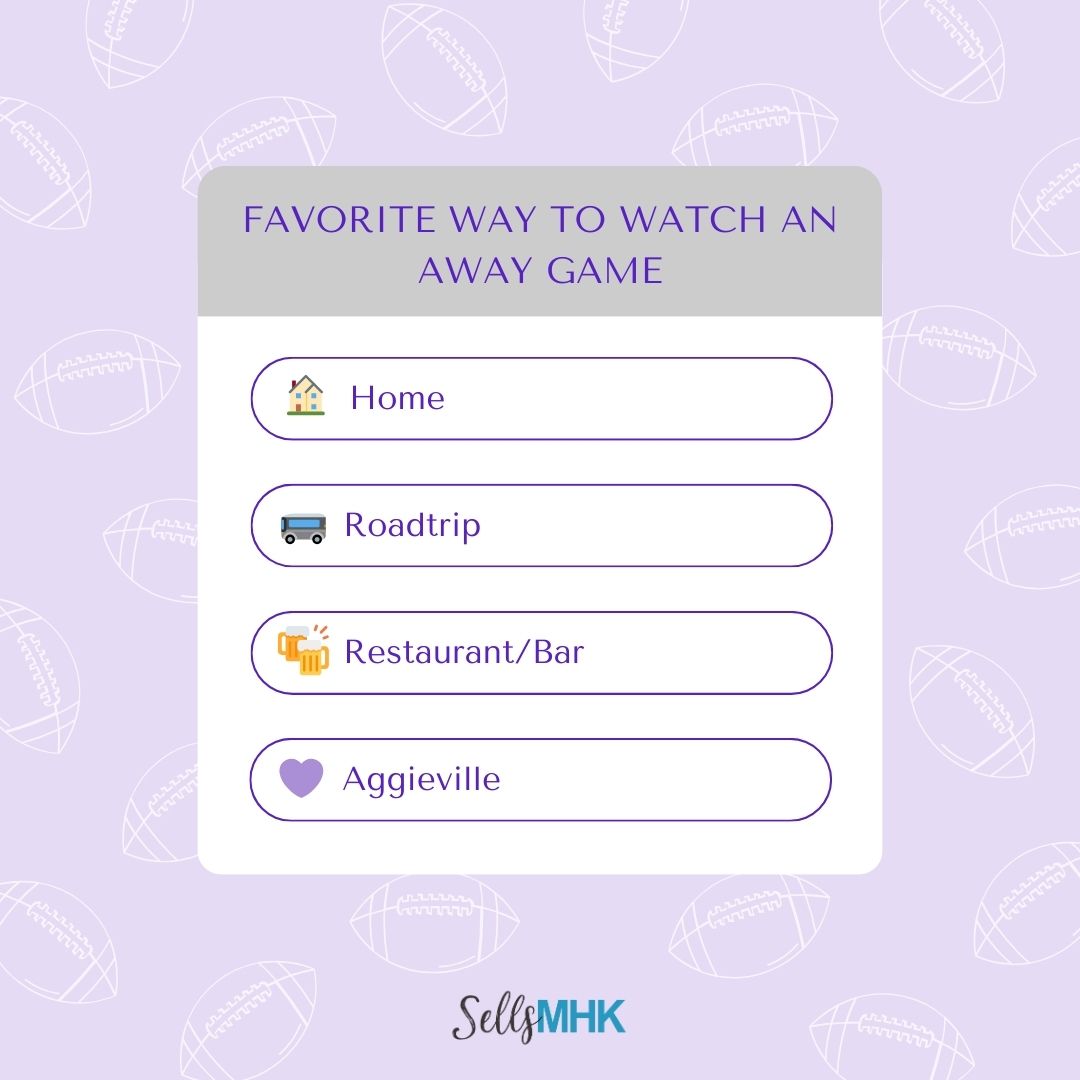 Watching from Home:
You get to enjoy the game in your own living room, complete with your favorite snacks and drinks, no need to spend money on tickets, parking, or food at the stadium, and you get to control the TV, volume, and even replays. To top it off, you can invite friends and family over to make the experience even more memorable!
Roadtrippin':
Road trips are all about the journey! You can explore new places and make memories with your friends that will last a lifetime. Many away games have tailgating opportunities where you can connect with other Wildcats to enrich the experience of an away game. Your presence on the road can boost the team's morale and create a memorable atmosphere for the team knowing they have your support no matter where they're playing.
Gathering at a Restaurant/Bar:
Watching the game at a local sports bar or restaurant can be a fantastic compromise between home comfort and live action. It allows you to enjoy the excitement of a crowd without being at the stadium. You can savor your favorite game-day snacks and beverages, connect with other fans, share stories, and revel in the camaraderie.
Heart of Aggieville:
Aggieville, Manhattan's historic entertainment district, especially comes alive on game day's. You can choose from a variety of bars and restaurants to suit your personal preference, and experience the pride of the K-State fanbase in the heart of Manhattan. Aggieville is known to be packed with passionate fans, creating an electrifying atmosphere for all, so be sure to arrive early to secure a good spot in any of the popular sports bars!
In Conclusion:
No matter how you choose to watch an away K-State football game, the key is to savor the experience and show your Wildcat pride. Whether you're at home, on the road, at a restaurant/bar, or in the heart of Aggieville, make the most out of each game day and cherish the moments that come with supporting your team. Now, it's time to gear up, pick your preferred viewing option, and get ready to cheer on the Wildcats in style!