The Perks of Selling Your House When Inventory Is Low
Posted by Jolene Roberts on Friday, October 27, 2023 at 10:37 AM
By Jolene Roberts / October 27, 2023
Comment
If you're a resident of Manhattan, KS, considering selling your house, you're in a unique position to make the most of the current real estate market. Let's explore the advantages of selling your home when inventory is low, and how this trend can work in your favor right here in Manhattan.
The Supply of Homes for Sale Is Far Below the Norm
In Manhattan, just as in other parts of the country, the supply of available homes for sale is far below the norm. The housing market here reflects the national trend, where high demand and limited supply are in play.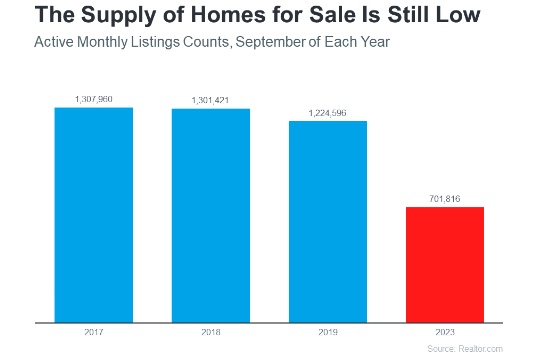 The limited inventory of homes in Manhattan, KS, offers you unique advantages when selling your property:
Swift Sales: Manhattan is a sought-after location, and with fewer options available, well-priced homes are selling quickly. In fact, according to the latest data from the Confidence Index of the National Associatioin of Realtors (NAR), a remarkable 69% of homes sold in Manhattan, KS, in less than a month.
Multiple Offers: Sellers in Manhattan are currently in a favorable position, with an average of 2.6 offers on recently sold homes. This means you have the opportunity to select the best offer that aligns with your goals.
Reduced Time on the Market: Homes in Manhattan are spending less time on the market due to the limited supply. An article from Realtor.com highlights that homes spent two weeks less on the market in the past month in Manhattan.
In Conclusion
Manhattan is a dynamic and growing city, and buyers are actively seeking properties. Your house may be precisely what they are searching for. Selling your property now in Manhattan, can lead to a swift sale and the potential to recieve multiple offers.
If you're contemplating selling your home in the Little Apple, it's an excellent time to leverage the current market conditions. Connect with us to get your Manhattan, KS, house listed at the right price for today's market. By doing so, you increase the likelihood of a quick and profitable sale.